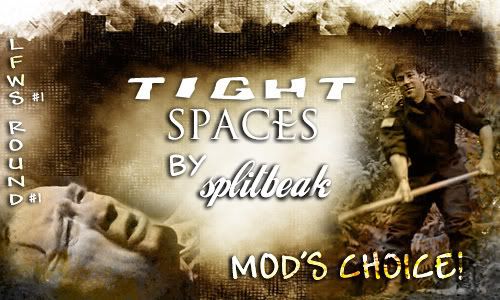 Title:
Tight Spaces
Author:

splitbeak
Rating:
G
Disclaimer:
Stargate Atlantis is mine. All mine. Oh, wait, what universe is this again? Nevermind. Not mine. Not even a little bit.
Spoilers:
None
Summary:
Rodney struggles to remain calm while buried alive.
Notes:
This was written for the Last Fic Writer Standing Challenge #1 at
sgahcchallenges
. Prompt: 300-500 words, all dialogue.
( Tight Spaces )